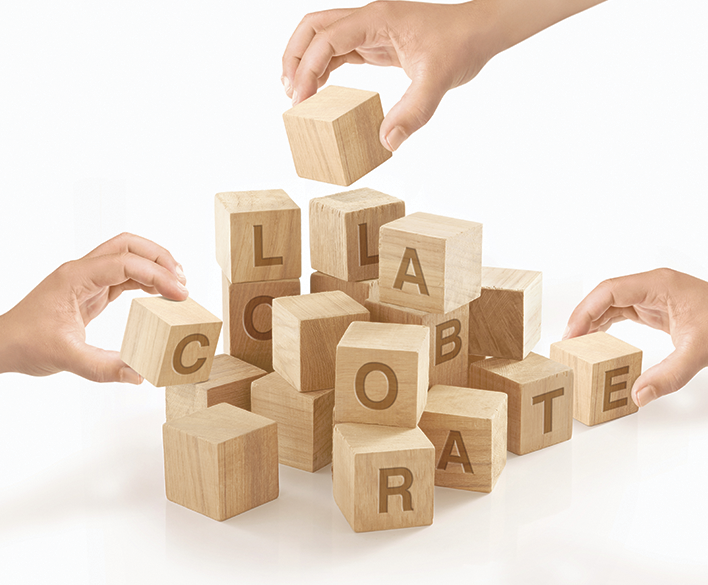 The Collaborative Process is a voluntary dispute resolution process in which parties settle without resorting to litigation.
How does the process begin:
The process begins when people who are having a dispute each hire a collaboratively trained attorney (and other specialized experts such as a neutral coach and/or a neutral financial specialist).  A team is formed to help the clients resolve their dispute.
What is a Participation Agreement:
The team members and the clients sign a Participation Agreement which describes the nature and scope of the issue and provides, among other things, that the parties will negotiate in good faith, provide all relevant information, and work diligently to reach an agreement.  It also stipulates that if the Collaborative Process ends without resolution, then both attorneys (and any other professionals) must resign and the parties are required to obtain new counsel. The stated goal is to remove the threat of litigation and keep the parties working together to come to a resolution.
What happens after the Participation Agreement is signed:
After the Participation Agreement is signed the clients, attorneys and any neutral professionals meet as a team to negotiate a resolution of all issues.  There is an agenda created in advance of every meeting to enhance efficiency and avoid surprise.  Options are brainstormed for each issue and various options are created, analyzed, and prioritized.  Meeting notes are taken to preserve the work that is done in each meeting.  An atmosphere of respect and civility is maintained so that the clients are able to resolve difficult issues while maintaining valued relationships.
Agreements are made which are based upon the clients' goals and interests and focus on solutions to meet the family's unique needs.
What happens once resolution is reached?
Written documentation of the agreement and required court forms are prepared and signed.  All agreements reached are legally binding.